Have you just bought a new iPhone? Are you worrying about the intricate ways of setting up your new iOS device? If you have used an iPhone or iPad before, you would already know how to go about it. If not, there is nothing to be worried about. We will learn here today how to set up your new iPhone from scratch.
So you have just purchased your spanking new iPhone. And you are eager to take it out of the box and start using it. The process of
how to set up your new iPhone
is fairly easy. Whether you have been using an Android up until now or an older iPhone, the steps are simple to follow. You just need to follow the step-by-step instructions on
how to set up your new iPhone
on the screen.
How to set up your new iPhone
To successfully carry out the initial setup of your new iPhone, follow the below steps:
Long press the Power button till you see the Apple logo on the screen. It indicates that your iPhone has been turned on.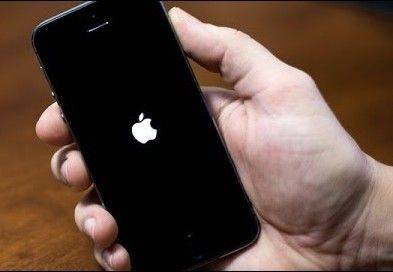 2. When you see the "Slide to Set Up" button, slide it to initiate the setup.
3. The first step is to select your preferred language. A list of languages will appear for you to choose from. Tap on your preferred language. Tap the arrow on the top right corner to go to the next page.
4. From the next list, tap on your country or region, and tap on "Next."
5. The next screen prompts you to select a Wi-Fi network to connect to. Tap on the name of your Wi-Fi and enter the password to connect to it. If you have inserted a SIM card, you can also connect to mobile data.
6. Once your iPhone activates, you will be asked to enable or disable Location Services. Certain apps like Maps and Weather require location services to function. You can also go to the Settings menu and enable or disable Location Services for individual apps as per your choice.
7. The setup screen will appear where you have to choose whether you want to restore from your iCloud backup if you have used an iPhone before. If this is your first iPhone, you can simply tap on "Set Up as New iPhone."
8. The next step will ask you for your Apple ID. If you already have one, enter your ID and password to set it up. If not, simply create a new Apple ID, choose a password, enter it to confirm, and then tap on "Next." You can also choose to skip this step, but many Apple services require you to have an Apple ID, so it is best to set one up now.
9. At the next stage, the Terms and Conditions will be displayed. Scroll to the bottom and tap on "Agree." Tap on "Next."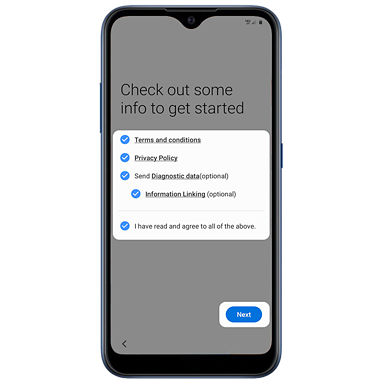 10. You will be taken through the iCloud and Find My iPhone pages to set them up. Follow the instructions to set them up if you want, or you can skip these steps and return to them later.
11. Next, set up a passcode to protect the privacy of your device. Every time your device locks, you will need to enter your unique passcode to unlock it. Your iPhone will remain unusable unless the correct passcode is entered, thus protecting it from misuse. For iPhone 5S and later models, you can choose Touch ID or Face ID, which is more effective security features.
12. The next screen will prompt you to enable Siri, your voice-controlled iOS virtual assistant. Tap on "Use Siri" or "Don't Use Siri."
13. The Diagnostics screen will appear. You can choose to send your user data to Apple or refuse. The "Welcome to iPhone" message will be displayed at this point.
14. Tap on "Get Started" and the Home page of your new iPhone will appear. Your iPhone has been successfully set up.
These are the steps of how to set up your new iPhone. You should opt to set up iCloud for backup purposes. This will keep all your data backed up and secure. You can also choose to backup your data manually on a computer using iTunes.