The Hidden Mystery Behind How To Sync iPhone Contacts To Mac
How to sync iPhone contacts to Mac?

It is always a good idea to keep a backup of all your contacts somewhere lest your phone is misplaced or stops working. Whether you are simply changing phones or just want to keep a backup of crucial data like your contacts, knowing how to sync iPhone contacts to Mac always helps. There are various ways to do this, and we will also discuss what to do if some of the steps given below fail to work.
Let us now look at the various methods and steps involved therein and learn how to sync iPhone contacts to Mac.
Using iCloud
The first method of syncing your contacts from iPhone to Mac is by using
iCloud.
You should sign up for iCloud whenever you start using an Apple device as it makes several issues simpler along with keeping a backup of all your data. When you have signed up for iCloud, it will not just keep a copy of all your contacts, but will also keep updating them as you do it on your iPhone. The biggest benefit of using iCloud is that you can make these changes anywhere on your iPhone or your Mac and both devices will reflect the same changes.
Here are the steps to follow:
Log in to iCloud on both your iPhone and Mac with the same ID and password. The same account should be open on both.
2. On your iPhone, go to the Settings menu. Select your name and tap "iCloud."
3. Go to "Contacts" and turn it on.
4. Tap "Merge."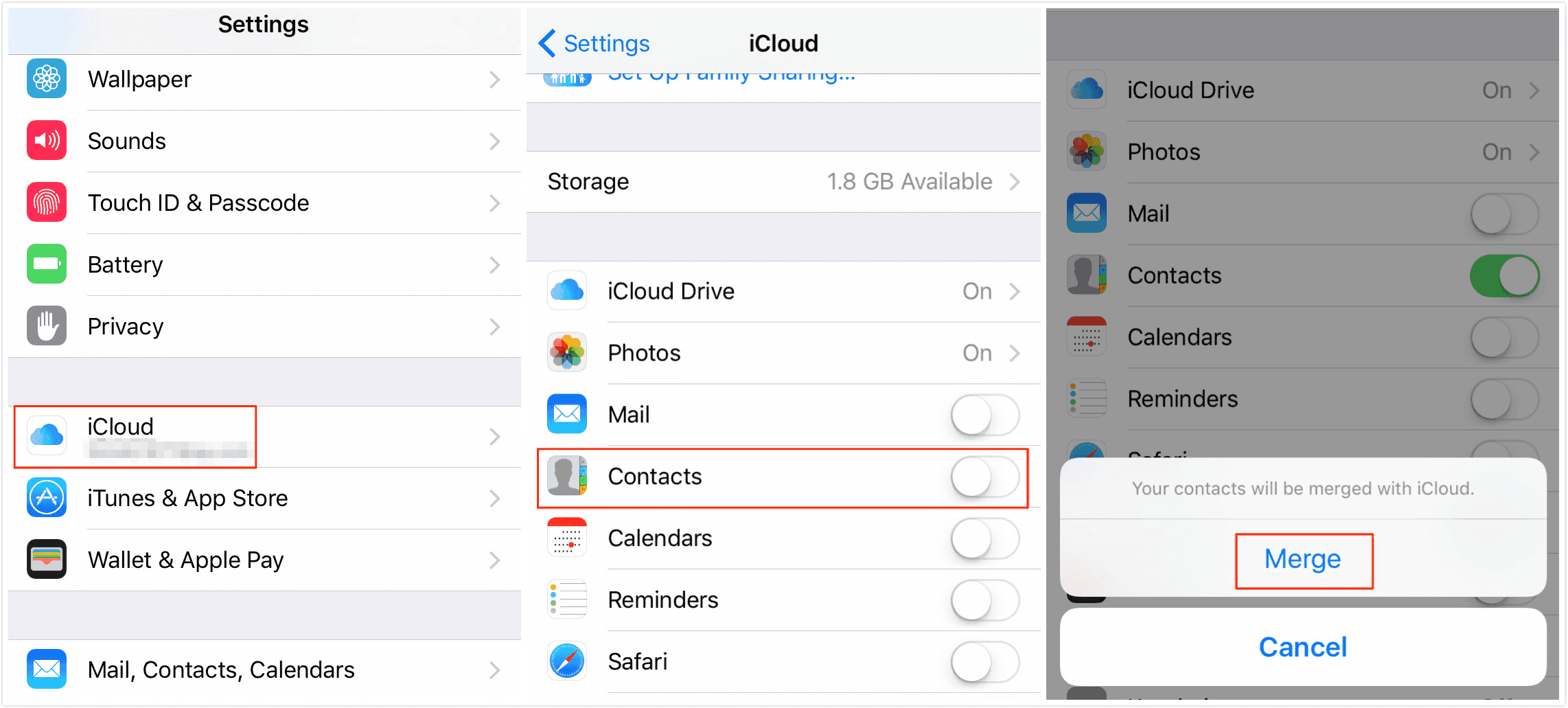 5. On your Mac, click on the Apple menu on the top-left corner of the window.
6. Go to System Preferences > iCloud.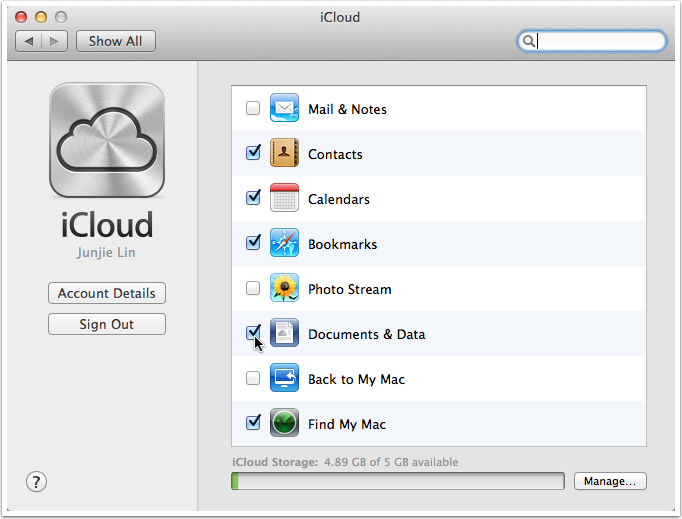 7. Turn on the toggle beside "Contacts."
If you want to learn how to sync iPhone contacts to Mac, these steps will successfully do the job.
iCloud: Troubleshooting
However, there are certain scenarios where the syncing will be unsuccessful. Ensure that Contact syncing is turned on on both devices. If your iCloud storage if full, syncing will not work. You will need to clear up space for the syncing to happen. Also, if you have not logged on to the same account on both your iPhone and Mac, then too, the sync will be unsuccessful.
Sometimes, your iCloud contacts may simply refuse to sync no matter what. In such a case, you can try forcing the sync. Here are the steps:
Go to the Contacts menu on your iPhone.
Pull down from the top of the screen so that the app refreshes.
This should automatically kickstart the syncing. If it does not work, log out of iCloud and log in again. Restart your iPhone before logging back in.
Using iTunes
There are other methods of
how to sync iPhone contacts to Mac
. If you do not have an iCloud account, you can use iTunes to sync your contacts. The only drawback of this method is that, unlike iCloud, you will have to manually sync your contacts whenever you are editing them or adding new ones. So this method will sync all your contacts only when you manually sync them.
Make sure that Contact syncing on iCloud is turned off when you are using this method. Follow the below steps:
Plug your iPhone to your Mac using a USB cable.
Launch iTunes on your Mac.
Click on the iPhone icon on the top-left corner of the window.
Go to Info > Sync Contacts (check the option)
Click on "Apply"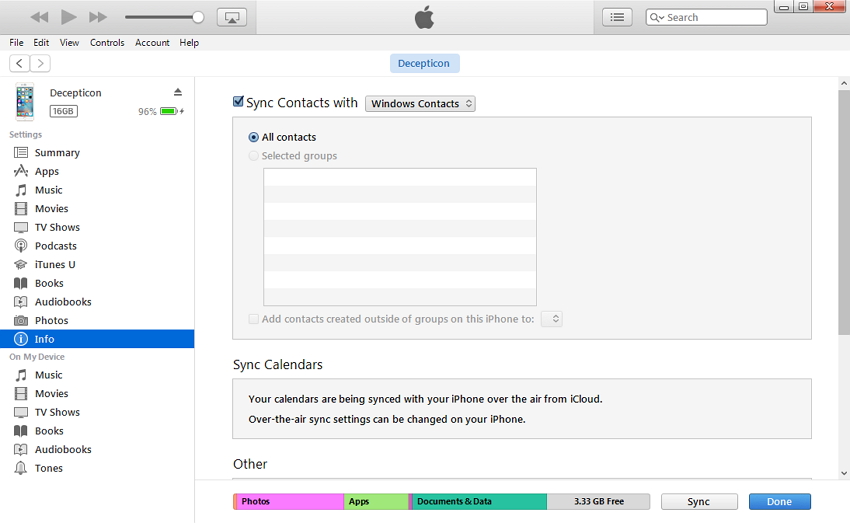 Using AirDrop
If you have only a small number of contacts to sync, you can use this method. Using AirDrop also works best when you want to sync only a few of your contacts and not the entire list. Follow the below steps:
Go to the "Contacts" app on your iPhone.
Select the contacts you want to sync.
Go to Share Contact > AirDrop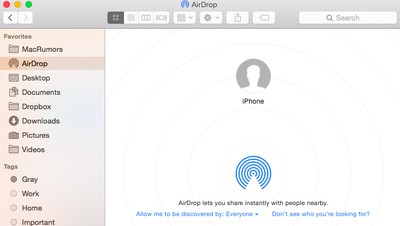 Choose your Mac where you want to send the contacts.
A window will pop up on your Mac prompting you to accept the incoming contacts. Click on "Accept."
So we have learned three different methods of how to sync iPhone contacts to Mac. Whatever your case may be, one of these will successfully get the job done.